How to make leather shorts in less than 5 minutes!! All you need is a pair of vintage leather pants in the colour you prefer and scissors.
I bought these red leather pants on Ebay, if you can't find them today you'll probably find them tomorrow.
1. I cut the pants a few centimeters above my knee.
2. I folded the bottom like 10 centimeters inwards, in order to create cuffs in the next step.
3. I folded 5 centimeters out; et voilà leather shorts with cuffs!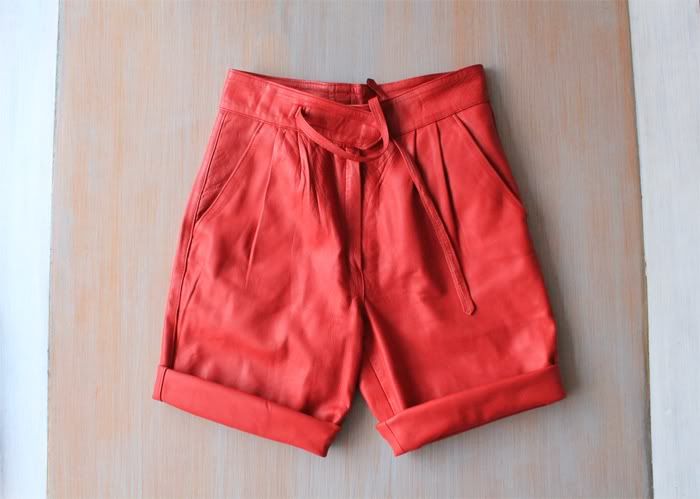 The leather is quite thick and therefore stable enough to stay folded. If the leather is thinner or if you want to be sure that the cuffs stay this way, you can always sew them to the pants.