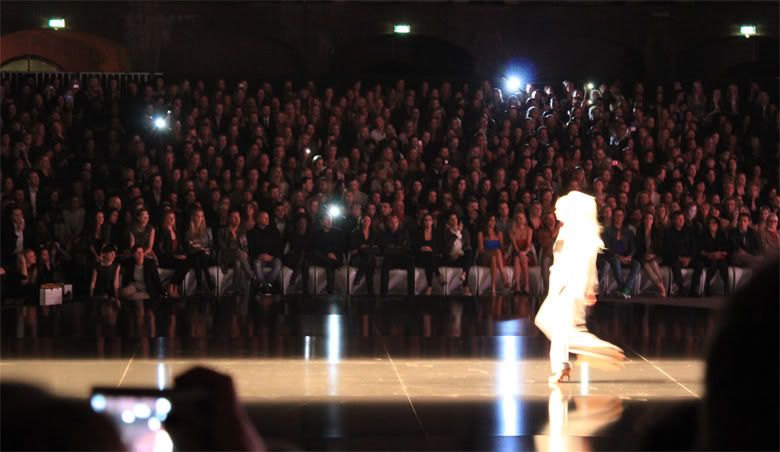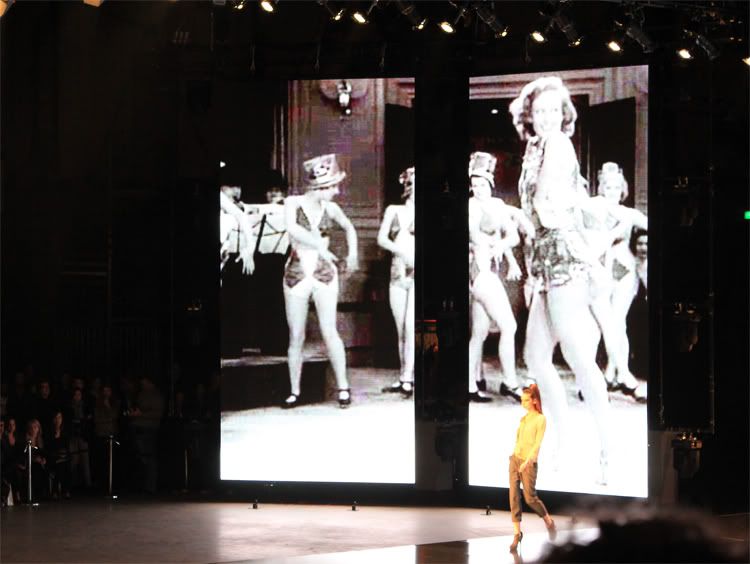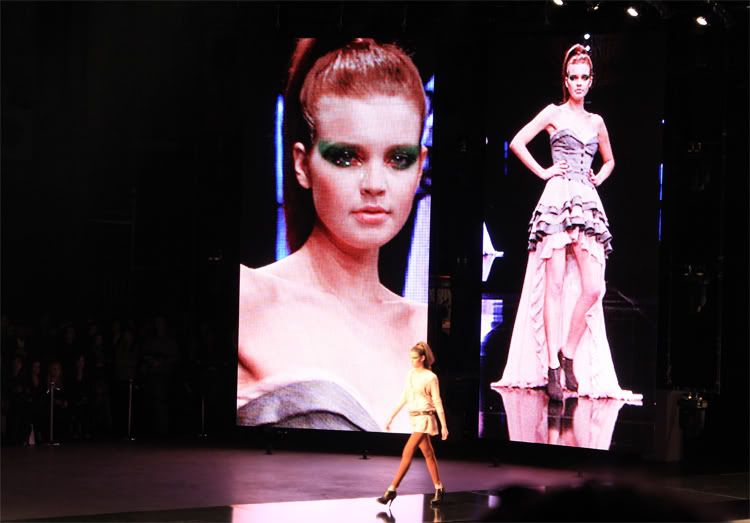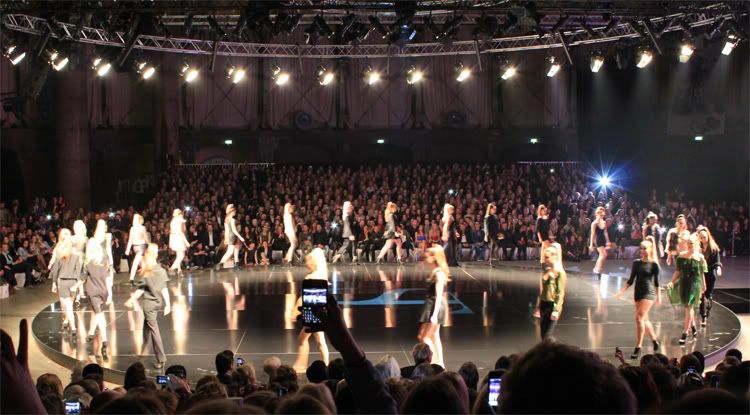 So here it is, the show from
SuperTrash
by Olcay Gulsen. Everyone wanted to see that show and a lot of people showed up! It was so busy, it took more than one hour for everyone to find their seats! The guests from the front row didn't have to look hard for their seats though, their seats were held by girls in white tees with their names on it!
The show started with naturel, earthy colours and ended with dark grey & black colours. Olcay showed us a tough but feminine & sexy collection. I saw some great looks like the one with the multi coloured fur and leather pants, the beige jumpsuit and of course the long dark blue dress with the open back!! For those I wanted to walk down and rip them off the models haha. The show was really spectacular with the large screens, the closure by Olcay with fireworks and of course... the afterparty!! I'll show you some pictures of the afterparty soon.
P.S. I know the pictures aren't the best quality... I zoomed in to the max with my camera, but it was still too far away.