Last Friday I was invited to the presentation of the new

READY TO FISH_

Autumn Winter 11/12 collection called 'Escapism'. The Escapism collection is inspired by Cirque de Burlesque; a world of fantasy, magic, illusion, dreams and creativity. They translated this theme into a fantastic collection with graphic prints, paintbrushed jeans, chunky

knits and asymmetrical shapes in the colours petrol, black, red and grey. What makes this collection so unique is the use of different textures, the asymmetry in almost every design and the special treatment the fabrics had. Like the knits that where hand-knitted by nuns in Italy!
I really was pleasantly suprised by the collection, I can truly say I want almost everything! I'm ready to fish, are you?!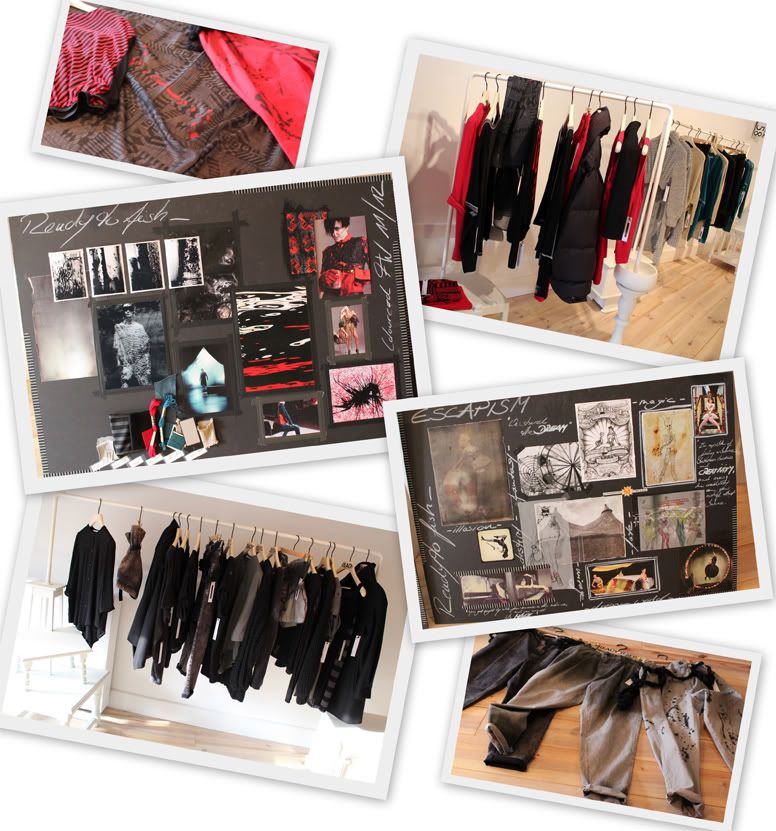 Beautiful model showing the collection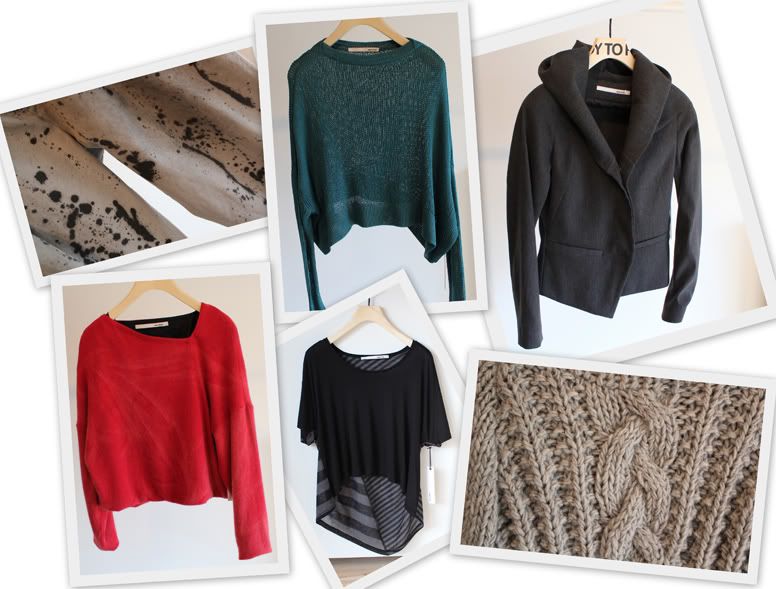 Some of my favourite pieces
Afterwards we went downstairs to drink some delicious cocktails and enjoy the music during the 'Friday Afternoon'. Every first friday of the month READY TO FISH_ organises a 'Friday Afternoon', a little get together after work where friends, people from the industry, clients and fans can meet up in a nice environment. I had a great time, I'm definitely coming back!